Wednesday Night Concert Series
June Wednesday Night Concert Series
7-9pm
June 2 | Cadillac Willy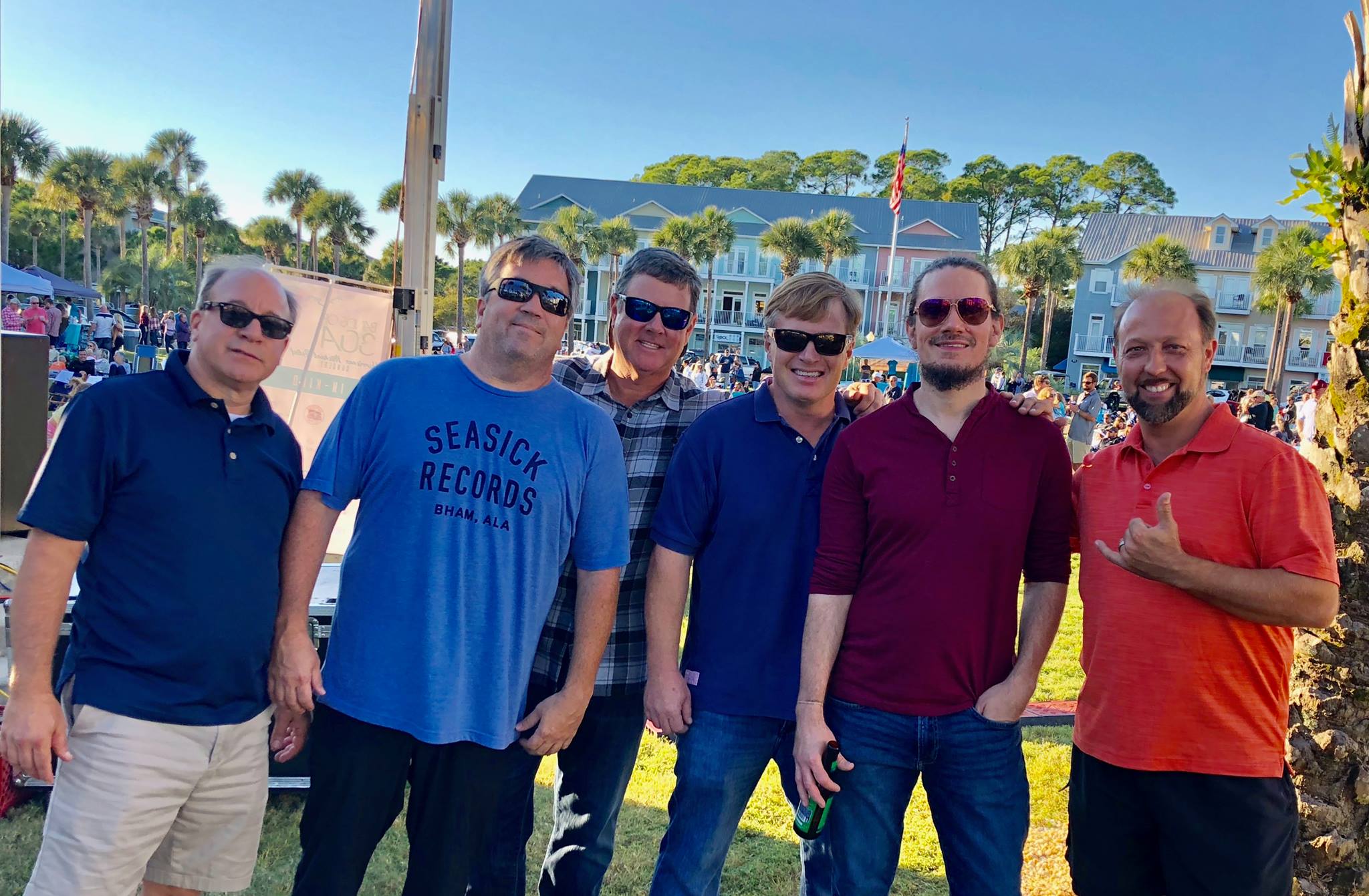 In the year 2000, percussionist Louie Antoon and lead guitarist Clayton Bonjean began the formation of what is now Cadillac Willy. It all started in Clayton Bonjean's project studio. Bonjean and Antoon were honored to have Allman Brothers bassist Dave Goldflies sit in on the first recording sessions. Later, John David Sullivan moved to Destin and was asked to play rhythm guitar and sing. Drummer Josh Pace and bass player Patrick Wilson later joined the band and Cadillac Willy was ready for the road. In the spring of 2008, Cadillac Willy was without a lead singer, so Clayton, unbeknownst to the rest of the band put an ad in craigslist ( Louie loves to tell this story, ask him about it). At the same time Metz Barnes was perusing craigslist for a job and happened to find that same ad in the musician's section. He and Clayton emailed back and forth for awhile and he finally sat in with the band at Hog's Breath for the first time in July 2008. Things went pretty well and he's been singing with them ever since. The drummer position has kind of been a revolving door, mostly manned by JP and Charles Pagano over the years, but recently has been filled by Shawn Shackleford who brings his wild style and many cymbals to the mix. John Mark Turner, a veteran of the road, fills in on lead guitar and bass when needed. When you need live music with heart and soul that makes you move your feet--call Cadillac Willy.
June 9 | Biscuit Miller & The Mix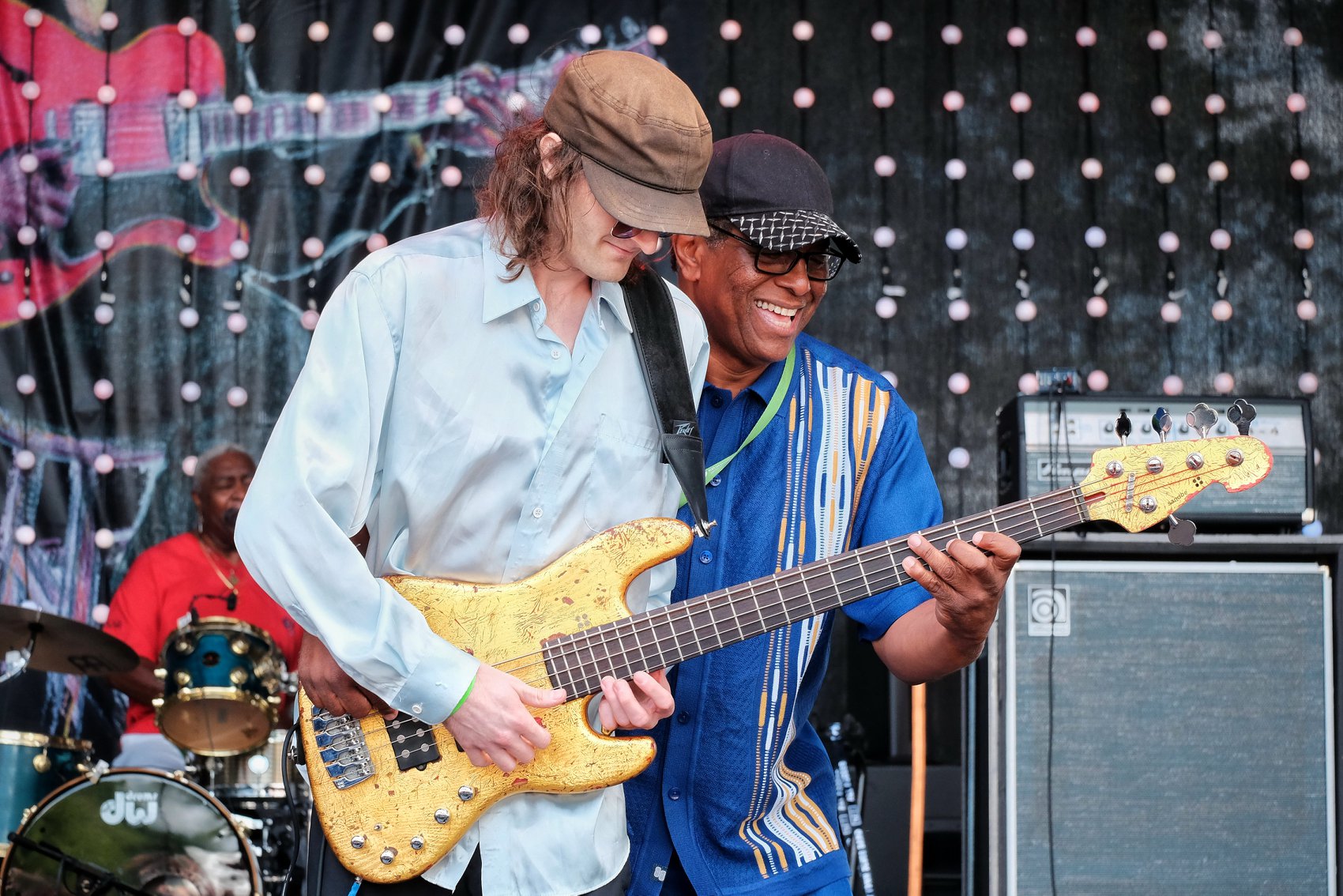 Biscuit and his band, The Mix, have been touring extensively ever since winning his first BMA in 2012, recording and releasing "Wishbone" in 2016, and winning a second BMA in 2017. The Mix is a sometimes-changing cast of players, but bassist and front man Biscuit Miller is consistently known for his high energy shows and blazing million-dollar smile. He is a born entertainer and is at home on the stage where he connects with his audience through a fun and funky approach to the blues.
June 16 | Will Thompson Band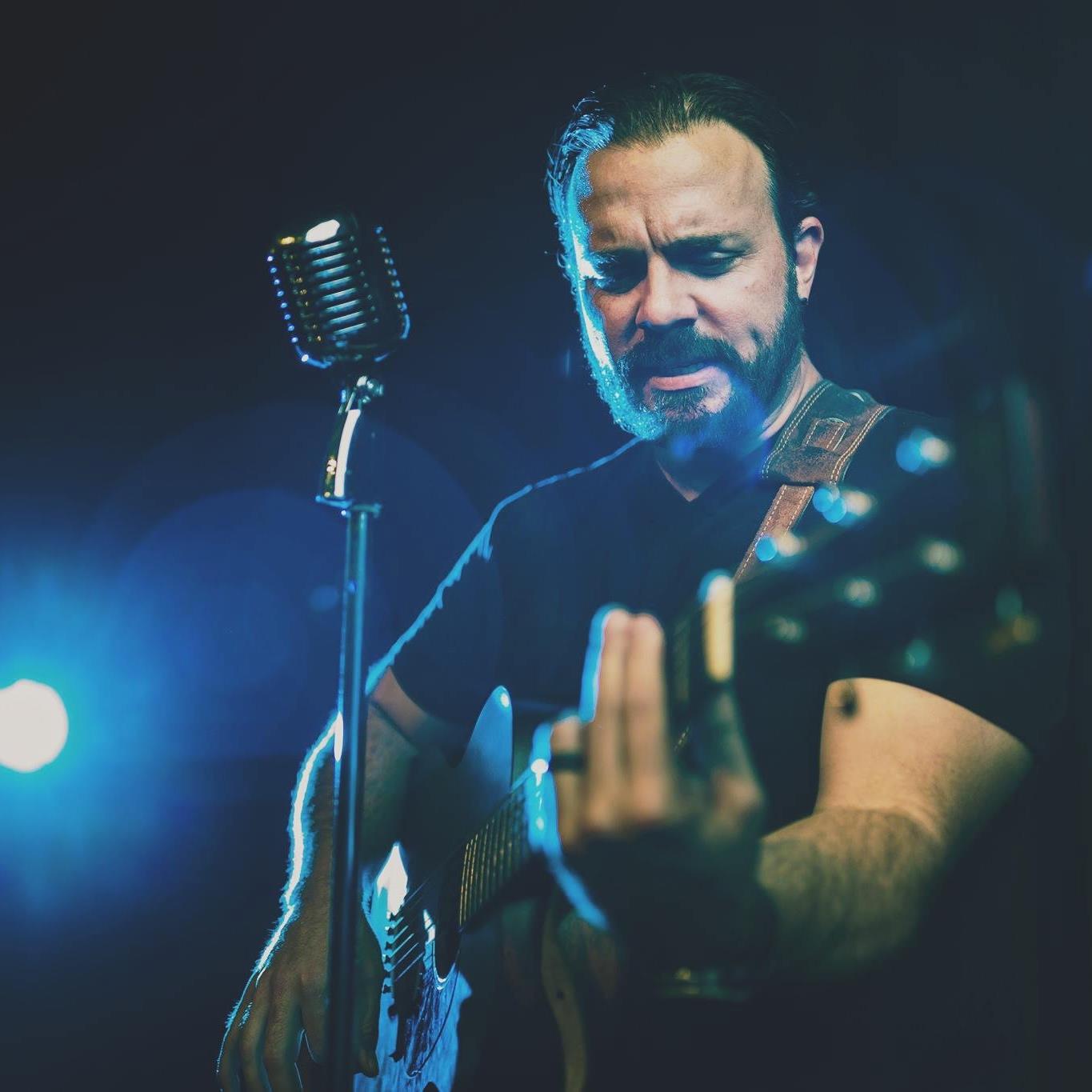 As a fifth generation musician who grew up surrounded by walls of instruments and family members to teach him how to play them, it would seem to be a given that Will Thompson would play music for the rest of his life. And while that has proven to be the case, every path has it's unexpected turns. At 18 years old, Will sold everything he owned and took out a loan to buy recording equipment to fully realize the music he had been writing on his guitar. Locking himself away for months at a time he honed his skills as a producer, songwriter, singer. By the time Will got everything he wanted in the form of a record contract from his all time musical idol, he walked away from it all feeling like he wasn't making the music he wanted to. After being haunted by the love he tried to leave behind, he knew it was time to return to his lifelong family calling in writing and recording songs. Will Thompson is recording/producing/writing and currently working on a new music, a mix of rock-country-funk sound that showcases stadium-ready songwriting and soulful production at every turn. As for Will there's no looking back as he prepares to play shows and write for himself and other artists. He carries his family tradition forward and puts what's in his blood into every song.
June 23 | Luke Langford band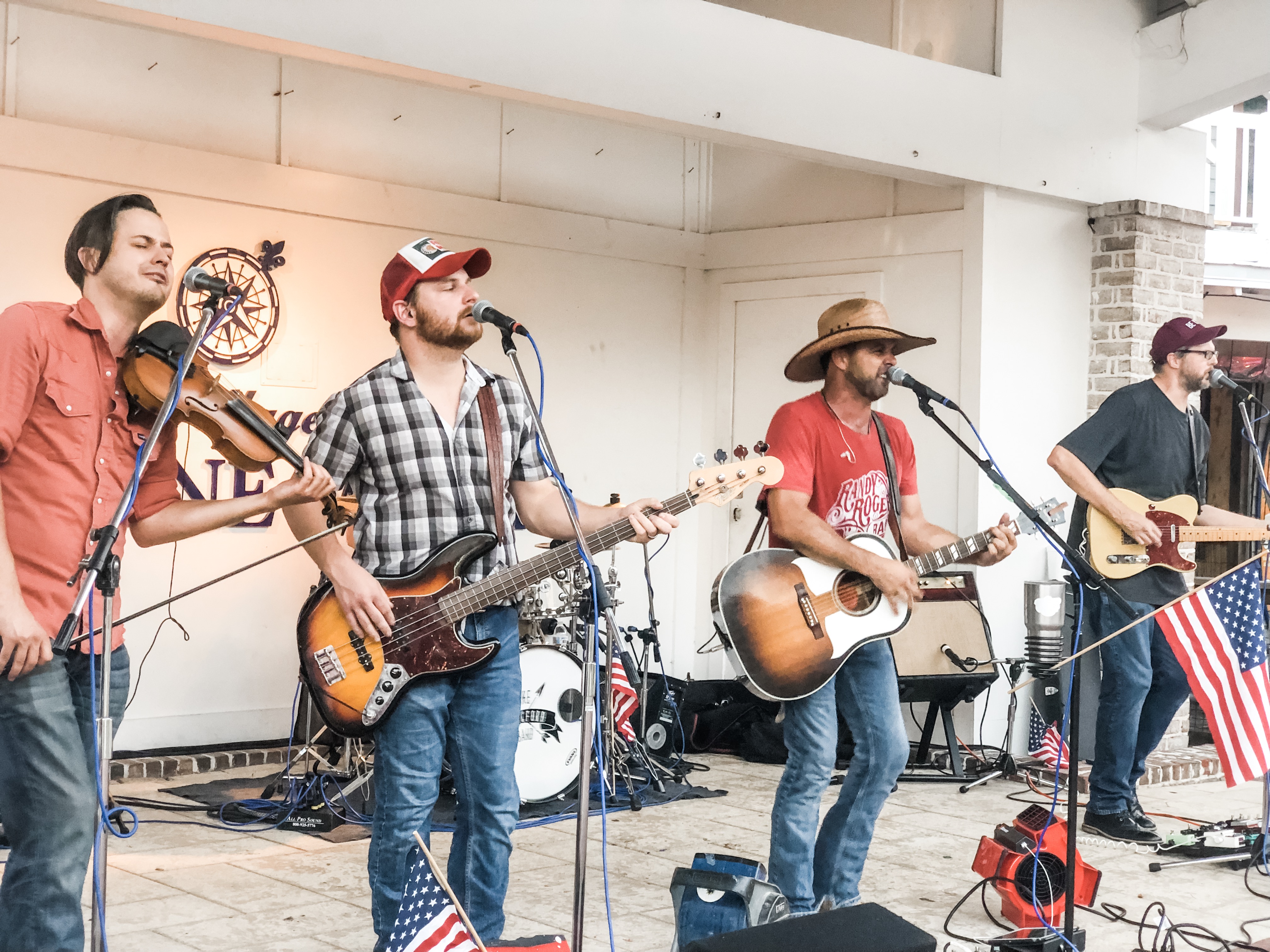 The Luke Langford Band is a Florida based honkytonk Band with Texas roots. When it comes to their music, they write it like its country and play it like it's rock. They play country music from the Texas & Red Dirt Music Scene as well as outlaw, classic & modern country music. Some of their favorite artists include Pat Green, Randy Rogers Band, Reckless Kelly, Aaron Watson, Wade Bowen, Cody Johnson Band, Stoney Larue and others.
June 30 | Dion Jones & The Neon Tears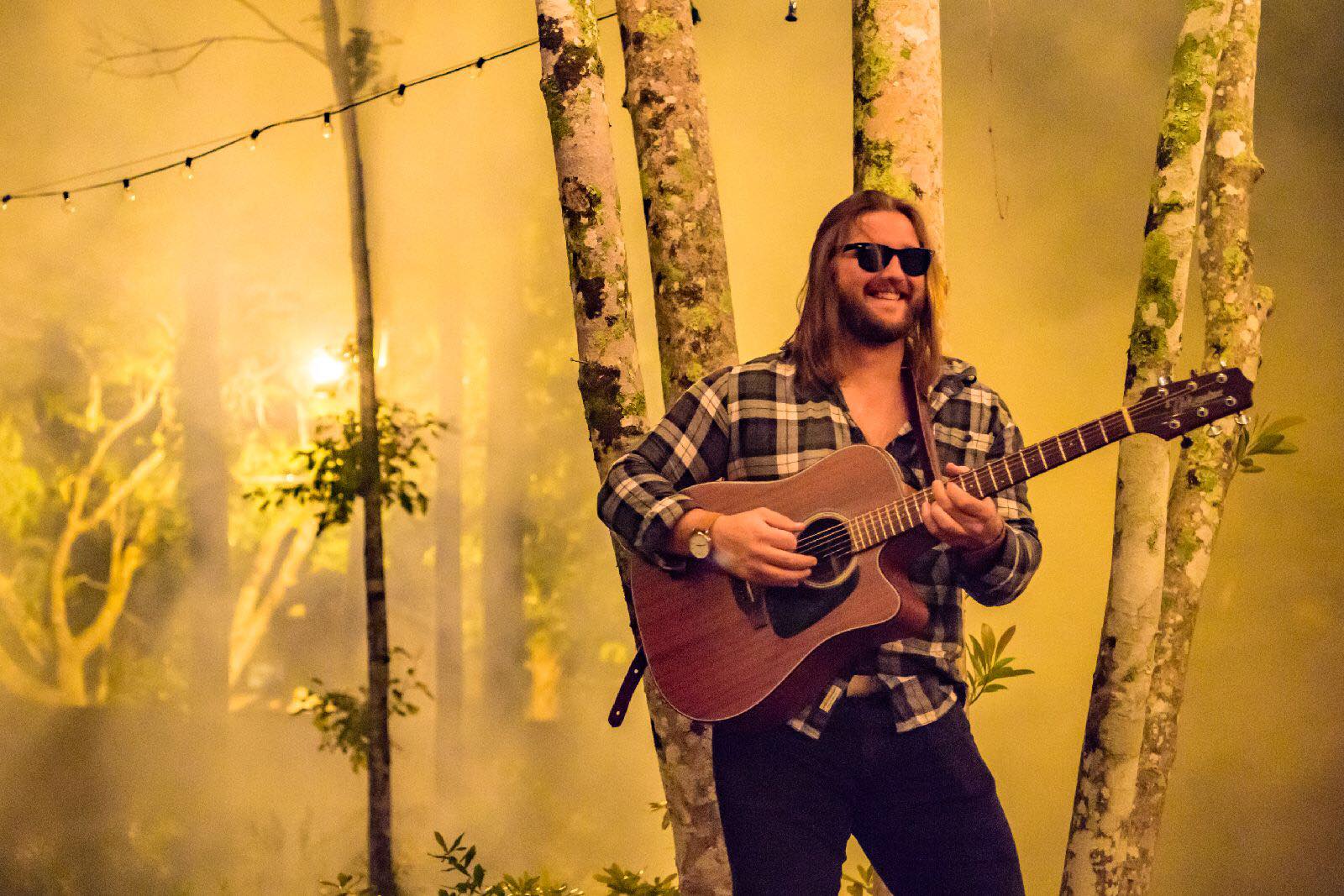 The Neon Tears are a 5 piece band from Santa Rosa Beach, FL. with multiple singers and a big sound. From Outlaw Country to Southern Rock, there is an arrangement that's just for you.